Corporate Partners
Virent has a track record of establishing and maintaining long-term partnerships with industry leaders.  In July 2016 the company established a Consortium for the scale-up and commercialization of Virent's BioForming technology to produce bio-fuels and bio-paraxylene for the production of bio-polyester.  Andeavor, Johnson Matthey, Toray and Coca-Cola joined Virent as founding Consortium members.  In September 2016, Virent was acquired by Andeavor (formerly Tesoro), a premier marketing, logistics and refining company in the United States. Andeavor's primary interest in Virent is to use Virent's BioForming® technology to produce 'drop-in' bio-fuels and chemicals.  In addition, Virent has a 10 year relationship with Shell, and continues to support Shell's efforts on fuels commercialization utilizing Virent's technology.
Following is more information on Virent's Consortium partners:

Andeavor is a premier, highly integrated marketing, logistics and refining company with headquarters in San Antonio, TX and operations extending across 18 states.  Andeavor's retail-marketing system includes approximately 3,300 stores marketed under multiple well-known fuel brands.  The company has an extensive logistics network, and operate 10 refineries with a combined capacity of approximately 1.2 million barrels per day in the mid-continent and western United States.


Johnson Matthey (JM) is a global specialty chemicals company underpinned by science, technology and its people. A leader in sustainable technologies, many of the group's products enhance the quality of life of millions through their beneficial impact on the environment, human health and wellbeing.  Its products and services are sold across the world to a wide range of advanced technology industries.  JM is Virent's technology and engineering partner in the Consortium, providing support to the engineering and catalyst work needed for a first plant project.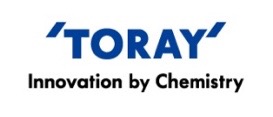 Toray Industries is a Japan-based integrated chemical group with global operations and strong businesses in polyester fibers and textiles, plastics and chemicals, carbon fiber composite materials, life sciences, environment and engineering.  Toray's corporate strategy includes a focus on sustainability and the development of lower carbon footprint products.  Toray has a strong existing business in polyester fibers, textiles and films and currently produces a 30% partial bio-polyester fiber.  Toray's interest in the Consortium is access to bio-paraxylene to enable production of 100% bio-polyester fibers and fabric.


Virent's relationship with The Coca-Cola Company (TCCC) dates back to 2011. TCCC is a large user of PET resin for packaging, including the 30% partial bio-PET resin used for TCCC's PlantBottle® packaging. TCCC's interest in the Consortium is access to bio-paraxylene to enable production of 100% bio-PET packaging resin.
Each member in the Consortium provides a unique contribution and will receive specific benefits. The Consortium members are working collectively to determine the appropriate scale-up strategy for a first plant using sugars feedstock.  The Consortium is also open to new members with complementary interests to the existing members.
In addition to the Consortium members, Virent maintains strong relationships with other leading industrial companies, one of which is Shell.


Shell was an early collaborator and investor in Virent.  Since 2007, Virent and Shell have worked together on various technology development efforts, including the construction and early operation of Virent's Eagle demonstration plant, and the testing and certification of Virent's bio-gasoline.   Shell is a licensee of Virent's biofuels process, and continues to collaborate with Virent on jet fuel testing and certification.
Read Biorefining Magazine's Comments on the Virent-Shell Partnership.
Is your company interested in collaborating with Virent?