Leadership
David Kettner – President & General Counsel
Dave joined the company in 2007 and served as Virent's VP of Legal Affairs and Business Operations before taking on the role as President in early 2019.  He is a licensed attorney with 20+ years of experience in intellectual property, contract and other corporate legal and business matters. Before joining Virent, Dave served as Chief Legal Counsel for the Wisconsin Alumni Research Foundation (WARF) and an attorney in private practice working with Quarles & Brady LLP.  He currently serves on the Board of Directors for the Advanced BioFuels Association (ABFA), BIO and BIO's Industrial & Environmental Section, and the Alternative Fuels and Chemicals Coalition.  Dave holds a JD in Law and BS in Genetics and Cell Biology from the University of Minnesota.
Edgar Steenwinkel – Senior Vice President of Technology 
Edgar joined Virent in 2014 as VP of R&D to lead the technology development efforts for Virent's BioForming® platform. Prior to working for Virent, Edgar worked for Albemarle, where he served as Global Business Director for Alternative Fuels Technologies. At Albemarle, he led multiple global development and commercialization efforts for catalysts and other new, innovative products for biobased transportation fuels. Edgar has 20+ years of demonstrated success in R&D, manufacturing and building new global business groups. He received a M.S. in Chemical Engineering from the University of Amsterdam.   
Andrew Held – Vice President Engineering and Operations
Andrew Held has over 25 years of broad management, engineering, and operations experience. He joined Virent in 2007 and currently leads the engineering and project efforts to de-risk and implement commercial scale projects. He also manages EHSS and IT, as well leading Virent's feedstock development efforts with commercial and next generation cellulosic feedstocks. Prior to joining Virent, Andrew had 10 years of operations and R&D experience at Cargill, Inc. leading technical, engineering, and operations management teams. Andrew has a BS from the University of Minnesota-Twin Cities and an MS from the University of Wisconsin-Madison, both in Chemical Engineering.
Bob Rozmiarek – Vice President Strategy and Business Development
Bob has extensive experience in process technology development, project management and business analysis. Bob joined Virent in 2005 and has served in various roles from managing Process Engineering activities through leading Business Analysis in areas such as techno-economics, life-cycle assessments, feedstock evaluations and market analysis.  Prior to joining Virent, Bob spent 5 years at Pacific Northwest National Laboratory (PNNL) where he was a Development Engineer for the Catalysis and Reaction Engineering group.  At PNNL, he was involved in a broad range of activities including process and catalyst development, process design and economics and reactor design. Bob holds a BS degree from Iowa State University and a MS degree from Washington State University, both in Chemical Engineering.
Dana Hatch – Research Manager
Dana joined Virent in 2007 as a Chemist in the Analysis Lab and has been responsible for technology team management since 2015.  In her current role, Dana leads Virent's teams responsible for pilot plant and analytical work. Dana has over 15 years of experience in research and development starting in consumer products at Spectrum Brands prior to joining Virent. She holds a BS degree in Chemistry from the University of Wisconsin.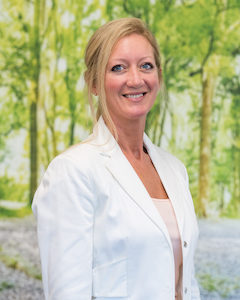 Shelly Norris – HR & Office Manager
Shelly joined Virent in 2010 and has held multiple roles within the company.  In 2016, Shelly became Virent's Office Manager and Human Resources Administrator.   With over 15 years of experience in the renewable energy industry, Shelly has an intense desire to make a difference and a strong passion for people. A strong believer in the power of positive thinking in the workplace, Shelly regularly develops internal wellness campaigns to encourage employees to collaborate and establish a successful work/life balance.  She has a BA degree in Public Relations and Communication from the University of Wisconsin – Eau Claire.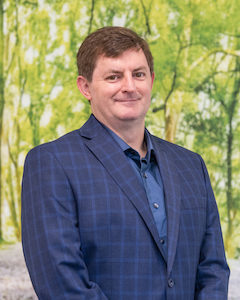 David Runnels – Facilities Manager
Dave joined Virent in July 2007 as a Pilot Plant Operator.  Dave spent 15 years prior to Virent in the production of chocolate coatings with roles in Equipment Operation, Supervision, Production Manager, and Production Scheduling.  In his 10+ years at Virent, Dave has progressed through various roles as Pilot Plant Operator, Production Operator, Pilot Plant Lab Group Leader, Production Lead, and now holds the role of Facilities Manager.  As Virent's Facilities Manager, Dave leads activities around employee safety, security, environmental reporting, electrical, controls and machining.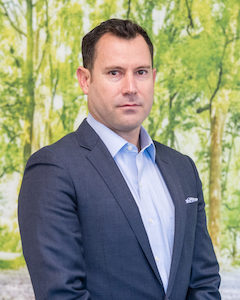 Ned Smith – Controller
Ned joined Virent in 2016. He is a certified public accountant with 12+ years of experience in the field of finance and accounting. Prior to joining Virent, Ned served as the SEC Reporting Manager at Cellular Dynamics where he was responsible for producing the company's SEC filings.  Ned began his career at the professional services firm Deloitte where he worked for both the Audit & Assurance and the Risk & Financial Advisory Services.  Ned earned a bachelor's degree in accounting from Missouri Southern State University in 2006.