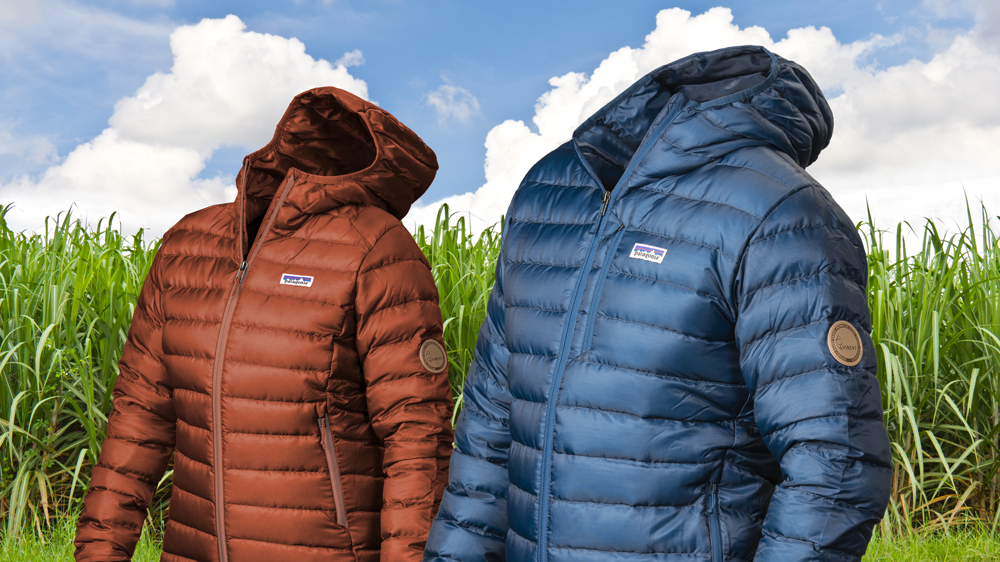 Virent's 100% plant-based technology finds sweet success with Patagonia
Working with Virent, Patagonia successfully manufactured its first fully biobased product, the SugarDown Hoody.
The clothing and gear company launched the new product using materials derived from Louisiana sugarcane shortly after the new year.
Virent used its BioForming® process to convert the sugars into paraxylene—a component of polyester that is typically derived from crude oil.
MADISON, Wisconsin, Feb. 28, 2023  – It's a brand known worldwide, and now Patagonia is breaking the bond between performance materials and petrochemicals with some help from Virent. This January, the outdoor clothing and gear company launched its new SugarDown Hoody, the company's first fully biobased jacket, manufactured using Virent's 100% plant-based paraxylene—called BioForm PX®.
Using U.S.-grown sugar from the sugarcane fields of Louisiana, Virent produced the paraxylene—a critical component of the SugarDown Hoody's polyester shell and liner—and a component of polyester that is typically derived from crude oil. The only difference in this case is that the paraxylene was derived directly from plants.
On its site, Patagonia credits Virent's "innovative technology" for helping produce the company's SugarDown Hoody, following years of research to produce the first-of-its-kind product.
The result is a biobased polyester with the same versatility and performance as its petroleum counterpart, but it is produced with much lower greenhouse gas emissions. Like every other Patagonia material, the biobased polyester in the SugarDown Hoody had to pass stringent lab and field-testing standards.
"We're excited to continue creating options for renewable chemicals by expanding the market for 100% biobased plastics, fibers and films," said Virent President Dave Kettner. "Our BioForming® Platform for converting plant-based feedstocks into low-carbon renewable chemicals has the potential to broadly impact the renewables industry, and we're delighted that Patagonia's customers are benefiting from this advance in sustainable outdoor clothing."
The SugarDown Hoody is available online now. Visit patagonia.com to learn more.